Apple Leaf newspaper national finalist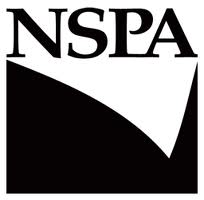 On Sept. 11, the National Scholastic Press Association (NSPA) announced the 2013 Newspaper Pacemaker finalists for high school publications. The Apple Leaf is listed as a finalist this year.
Entries were judged based on several categories, including coverage and content, quality of writing and reporting, leadership on the opinion page, evidence of in-depth reporting, layout and design, as well as photography, art and graphics.
The Pacemaker contest has been offered for 86 years. This year, it was judged by staffers at The Miami Herald. It is open to all high school newspapers in the U.S.
A total of 300 entries were submitted for this year's contest.
Winners of the contest are expected to be announced on Nov. 17 at the national convention in Boston, Mass. Congratulations to the 2012-2013 staff of The Apple Leaf.