From Germany to America: 18 students visit WHS on exchange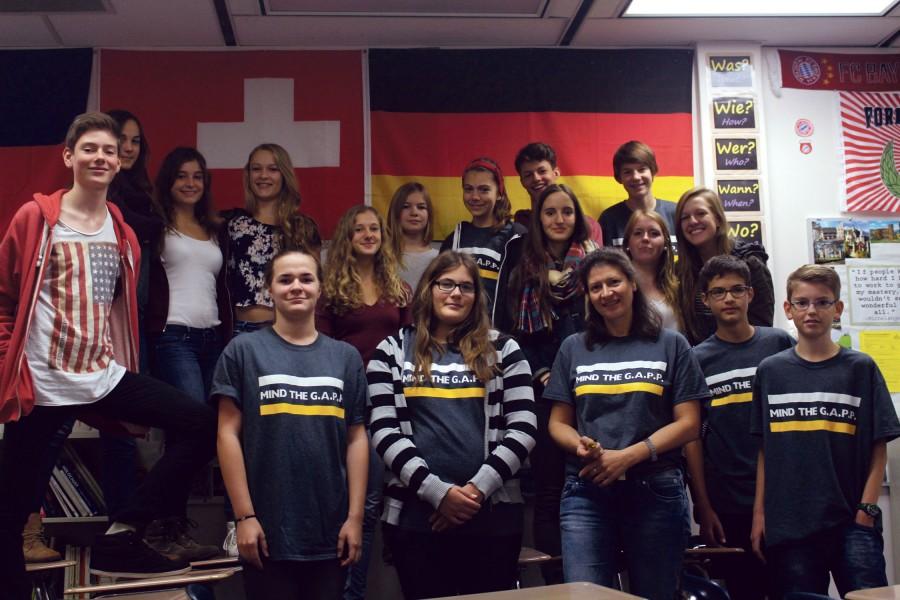 Standing in the high school parking lot with decorated signs in hand, some WHS students prepared to meet the person whose name was written all over their posters. Leaving Amsterdam at 11:10 a.m., landing in Seattle at 4 p.m., and then finally arriving in Wenatchee, several other students hopped out of different cars and searched around for the person holding up their name.
Wenatchee High School opened its doors to 18 students and two teachers from Herrenberg, Germany on Monday, Oct. 13. They are a part of the German American Partner Program, or the GAPP exchange, which is funded by the German and American governments. The students belong to Wenatchee's partner school, Schickhardt-Gymnasium Herrenberg, and are mostly in grades 9 or 10. The exchange is every other year, and has been going on for 20 years.
"I love watching the kids get to know each other," German teacher Carrie Christensen said. "That to me is exciting."
The GAPP students are staying with host families and have a long list of activities that they will be doing together.
"Actually, it's been really fun," junior Jack Gavin said. "The two kids are just like any other high schoolers." Gavin is hosting two GAPP students, Christian Harder and David Kaup.
As a group, their agenda includes a welcome party, a pumpkin carving party, meeting Wenatchee Mayor Frank Kuntz, hiking Saddlerock, and a tour of the Wenatchee Valley Museum.
When asked why she wanted to do the exchange, freshman Helena Riedget said, "I wanted to know different cultures, different countries, to know different people."
"I also really like it," sophomore Alina Stenle said. "It's really big and a little bit confusing. I like the river and the mountains."
Each of the exchanges have to do a project. This year, they will be doing community service. Their service-focused activities include helping out in Ohme Gardens and going in groups to visit Highgate Senior Living, which was their idea. The Wenatchee students who are going to Germany this summer will complete the project while they are there.
"From a teacher point of view, they bring a kind of different energy," Christensen said. "For my kids, it makes it very real. It makes things exciting in class."
The German students will be staying a few days in Seattle before flying back Oct. 31. The American students will have a chance to revisit their partners this summer as part of the GAPP program.