Working double time: Teachers with more than one job
Frederick Lenard:
Cooking delicious carne asada, listening to the culture of Spain, and learning to speak another language, Frederick Lenard, doesn't just teach Spanish 2, 3, and 4. He takes on a second job as a real estate agent for Laura Mounter Real Estate and Co. By choosing this position, he gets to show his clients houses he thinks they might like.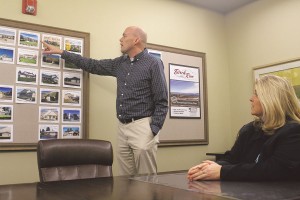 Being a teacher and a real estate agent isn't difficult for Lenard because it benefits him by having more spending money and having the opportunity to look at new houses.
"It feels great. Gives me something to do when I don't have my kids. It's interesting and fun seeing the houses and finding people's dream houses." Lenard said.
His job as a real estate agent never gets in the way of school and is easily pliable when needed.
"Not as demanding, whenever I have a client it's very flexible. It's a fun job. It can never interfere whenever I'm on the clock at school, no outside business," Lenard said.
"In my situation, commission-only can be very stressful for people with primary income, but because it's my secondary income if I don't sell a house it's cool because I get to see houses and meet new people," Lenard said.
---
John Spencer:
From test tubes and lab coats, John Spencer, a science teacher at WHS, does a little more than experiments and teaching students about the periodic table. He jumps out of planes strapped with a parachute while he fights fires to keep our cities clean from smoke.
Though the second job he takes on as a Smokejumper, is a year-round occupation, his responsibilities as a teacher keeps him from missing any classes. He has missed a few meetings for emergency cases when called in on the job.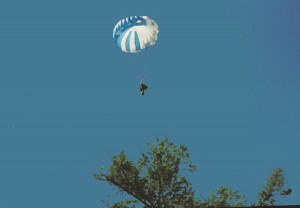 "Only a couple times where I couldn't get home because I was in the remote area, and I was fighting a fire. I missed a few school meetings but never a class," Spencer said.
"For me a second job is like a vacation, though I work 12 months out of a year, I work all day throughout the summer. I only get three days off during the summer, fires wait for nobody," Spencer said.
Having a second job has its advantages for making more extra money. Spencer's reason for having a second job benefits not only him but his family.
"My wife wanted to be a stay-at-home mom and teaching doesn't pay enough to do what I want to do," Spencer said.
He has a strong appreciation for being a smokejumper and wouldn't ask for a better job. It takes a lot of strength and courage to do what he does.
"Passion, it's a one-of-a-kind job, only about 500 people in the U.S. smoke jump," Spencer said.
"Besides teaching, this is the best job I've ever had," Spencer said.