Boys soccer victory over Shadle Park overshadows season losses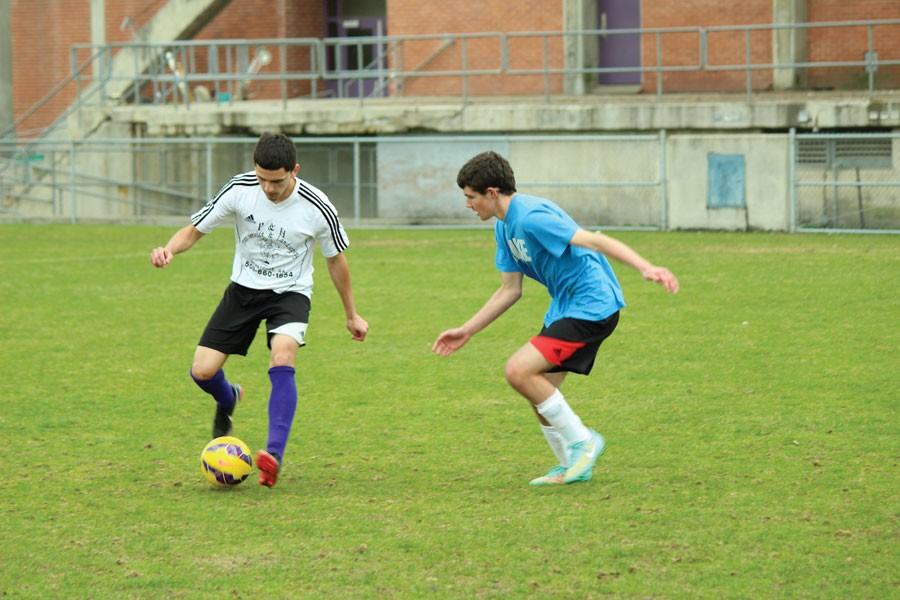 The Wenatchee High School soccer team was sent backwards on March 21, losing 1-0 against Davis.
Tied at 0-0 throughout the first half, the Panthers lost their step in the second half.
"We didn't clear the ball, and unfortunately the guy on the other team got it and he scored," junior Salvador Chavez said.
The Panthers defeated Quincy 5-1 on March 17 in what was nearly a shutout until the second half, where the Jacks managed one goal in the last three minutes. While the game was 1-0 at the half, the Panthers scored four more goals in the second half. Senior Chris Trussel led the team with two goals, followed by Pantaleon, senior Giovanny Soto, and senior Skylar Lewis, each with one goal.
Defeating Shadle Park 10-2 on March 14, WHS outshot the Highlanders with junior Miguel Viramontes as the team's leading scorer. Following Viramontes, junior Tino Pantaleon scored two goals, while senior Elijah Hurt, junior Josef Johnson, junior Christian Zavala, junior Jorge Tovar, and freshman Luis Navarette each scored one goal.
"When we played our second game [against Shadle Park], coach wanted us to prove to them that we were State championship contenders. And we did, we destroyed that team," Navarette said.
The Panthers lost at home 4-0 against Central Valley on March 13.
The team plays its next game against Sunnyside at home on March 27.