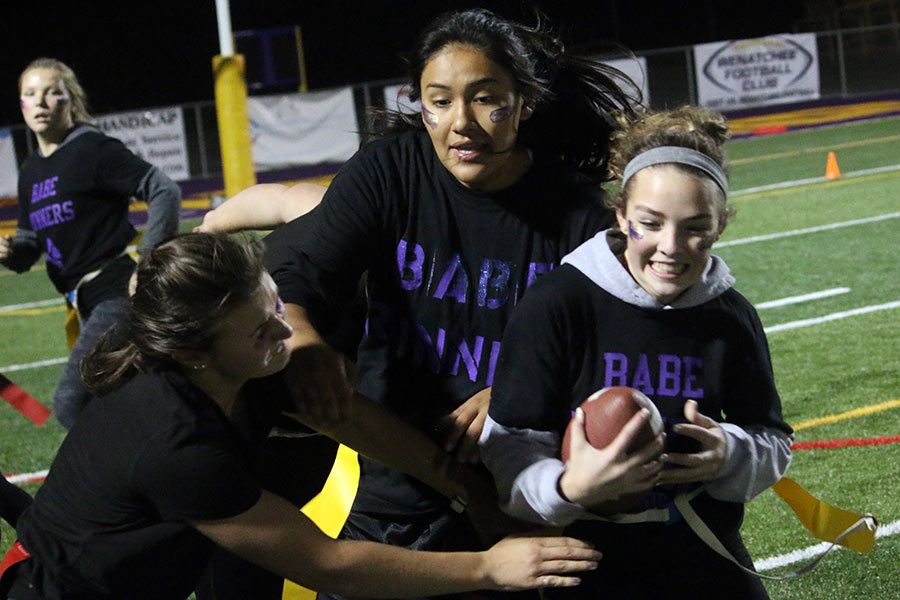 Kurt Zontek
The Young Dubs Powder Puff team capped off a successful tournament with a win over the Babe Runners with a score of 6-0 to secure the first place trophy at the Apple Bowl last night.
Junior Allie Rader, a key player on offense, said that there was one thing that kept the team, consisting of soccer players, focused on winning.
"Our whole motto was that if we win today, we'll beat West Valley tomorrow in soccer, which is our biggest rival," she said.
Junior quarterback Megan Christoferson threw several touchdowns in the three games played by the team. According to their coach, junior Austin Blakney, this earned her a coveted team award: the offensive MVP.
The Young Dubs team wants everyone to know one thing: their legacy isn't over.
"We'll be back next year for the championship," Blakney said.