Transition House students remodel yard
Lowe's Heros and Transition House students revamped the Wenatchee School District Transition House yard on Make A Difference Day on Oct. 22.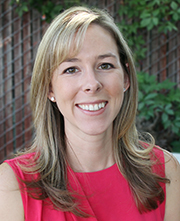 The Transition House is a program that helps developmentally delayed students become prepared for the workforce. It serves students ages 18-21 after they've completed high school.
The Transition House received a $5,000 donation from Jeff Rounds, the president of Libke Insurance. It will be used to purchase new appliances and remodel the kitchen of the Transition House, Diana Haglund, Wenatchee Learns coordinator.
In a separate Make A Difference Day volunteer project, Young Bucks Landscaping and The Lowe's Heroes program helped with a yard remodel for Transition House. Students and community volunteers laid down new sod, ripped out weeds, redid the flower beds, and installed a new sprinkler system.
"It really just made the house go from having absolutely no curb appeal and seeming really ugly, to a really amazing beautiful space for the students to learn in," Haglund said.