Weekly Lists: Best holiday songs of all time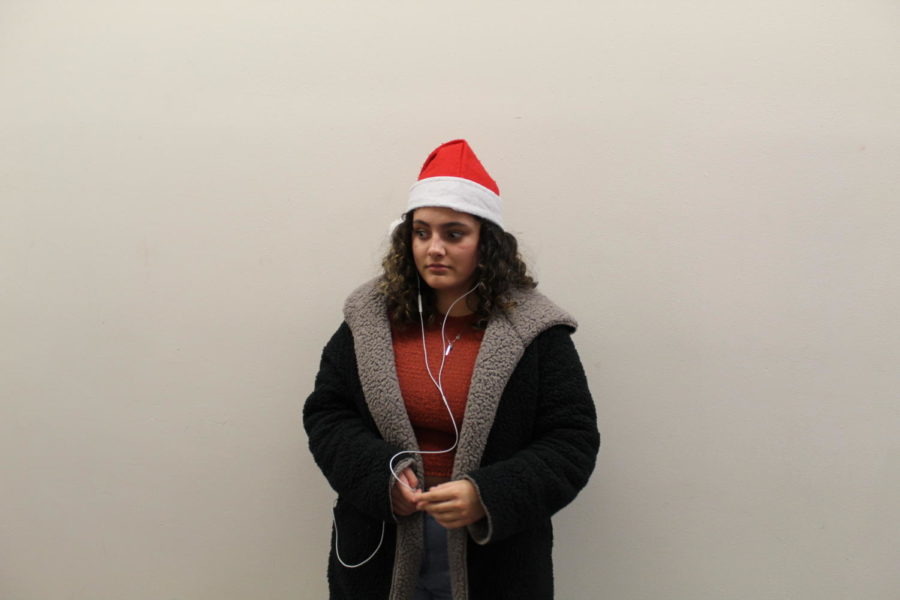 Is anyone else shocked that December is only two weeks away? With it comes snow, jingle bells, the excessive use of red and green, ~holiday stress~ and LOTS of festive music. I don't know about you, but I started listening to Christmas music in September. After extensive research and countless hours pouring through playlists, I have created a list of the top 10 best holiday songs of all time. With a mix of older classics, recent releases and all-around Christmas bangers, this playlist will serve all of your holiday music needs.
"White Christmas" – Elvis Presley
I'll start this list off with an old Elvis classic. The King's silky voice is the perfect addition to a playlist for a holiday party or a road trip home to see the family. This song gets you in the mood for cozy winter nights spent snuggled around the fire, and is a classic that everyone loves.
"Christmas in Harlem" – Kanye West
Yes, Kanye is the Worst™, but Teyana Taylor and CyHi the Prynce give Christmas music a hip-hop twist as they carry this song. Teyana Taylor's voice is reminiscent of Alicia Keys', and anything she sings is gold – including this song. If you want Christmas music, but you're sick of the generic holiday tunes, this is the song for you.
"Baby It's Cold Outside" – Idina Menzel and Michael Buble
You can't go wrong with Michael Buble holiday music. Add in Idina Menzel's angelic voice to this iconic holiday duet and you have the perfect song to belt at the top of your lungs. While there are many different versions of "Baby It's Cold Outside," this one is my favorite, as they reworked some of the lyrics for a fun new version.
"Merry Christmas, Happy Holidays" – *NSYNC
Every successful boy band releases a Christmas album sometime throughout their career, and *NSYNC is no exception. This uplifting track is sure to bring you some Christmas spirit, and make you want to bust out all of your moves and dance the night away.
"You're A Mean One, Mr. Grinch" – Tyler, The Creator
Tyler, The Creator has the perfect voice for this song, and he puts a cool spin on the new soundtrack from the original version of "How the Grinch Stole Christmas." Tyler's single-tone raps are exactly how you would picture the Grinch singing, which adds even more to this favorite.
"The Christmas Song (Chestnuts Roasting on an Open Fire)" – Nat King Cole
This song makes me reminisce on past holiday seasons and decorating the Christmas tree. Who doesn't love Nat King Cole's mellow, soothing voice? While I've never tried roasted chestnuts, they must be pretty good to inspire a song that's lasted for ages.
"Last Christmas" – Ariana Grande
You've heard the original, where the singer gives his heart to his love and gets left on Christmas, but get ready for the biggest bop of the century with Ariana Grande's take on Wham!'s famous Christmas breakup anthem. You won't be disappointed with this one, as it never fails to make me sing at the top of my lungs.
"Mistletoe" – Justin Bieber
On November 1, 2011, Justin Bieber changed the game forever with his iconic Christmas album, Under the Mistletoe. The hit song "Mistletoe," is the perfect song to profess your love to your beau on a snowy night in December.
"Thanksgiving Song" – Adam Sandler
Adam Sandler wrote this song for an SNL skit a few years ago, and it went down in history as the greatest Thanksgiving song ever made. Not that I've heard many Thanksgiving songs, but this one tops the list for sure.
"All I Want for Christmas Is You" – Mariah Carey
Mariah Carey is the queen of Christmas. That's all I have to say.