Weekly Lists: The TONYS with a twist – musicals you should see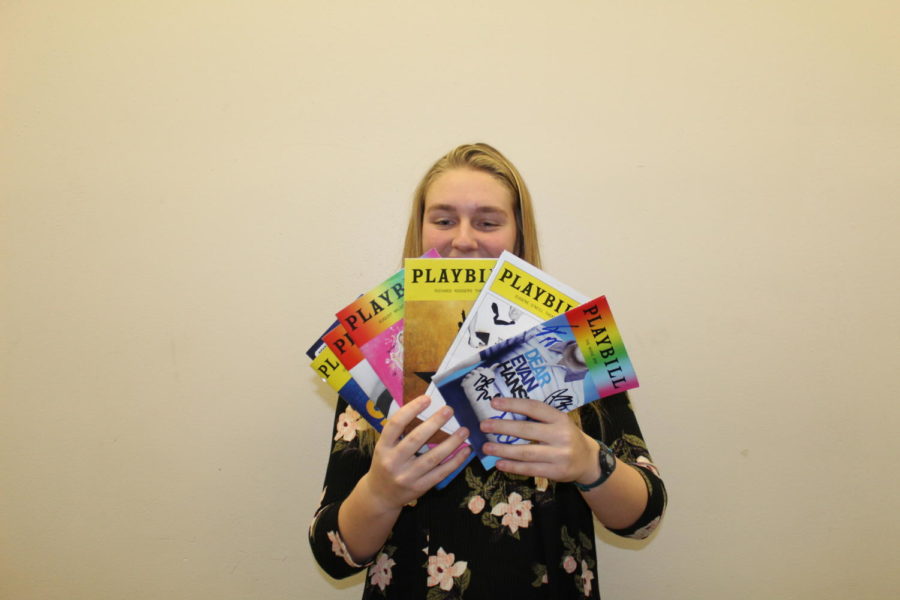 The people settle, Playbills in hand. The lights fade slowly. The gentle rustling of jackets and whisper conversations are overtaken by the booming Overture. From here, the audience will go on a journey through music, dance and storytelling. They will laugh until they ache. They will cry until their eyes turn red. And hopefully, they will leave the theatre a new person: more aware of the stories we live and tell.
   But some musicals rise to the top. Some musicals excel in their storytelling. Some musicals change the audience to not only be aware of their personal stories, but to be aware of their humanity. These musicals are recognized in The TONY Awards every June, and a few will be recognized right now, in the Weekly List PHONY Awards.
Best Musical For People Who Have Never Cared About Musicals:

Hamilton
   Hamilton is easily the most iconic new musical of this decade. With Lin-Manuel Miranda's synthesizing of fast-paced lyrics and catchy beats, the show's appeal to youth was almost inevitable. Hamilton drew a different audience to Broadway, an audience that is now deeply invested in the theatre.
Best Jukebox Musical:

Beautiful: The Carole King Musical
   Jukebox Musicals are all about celebrating the life and art of the world's greatest musicians. Beautiful tells a unique story: Carole King never sang her own songs until later in her life. The show focuses less on her performance and more on her life as a composer and the dynamics with her ex-husband Gerry Goffin.
           Honorable Mention: Mamma Mia!
   The most popular Jukebox musical, Mamma Mia! uses the music of Swedish pop group ABBA to tell a brand new story. Known for its high energy and happy vibes, Mamma Mia! Is idyllic, just like Skopelos Island.
Best Rodgers and Hammerstein II Musical:

Carousel
   Known for The Sound of Music and The King and I, Rodgers and Hammerstein II are perhaps the greatest musical-writing team ever. Carousel, despite only being the second musical they wrote, weaves a complex story with stunning songs like "You'll Never Walk Alone" and "If I Loved You". The revival, featuring brand new choreography from New York City Ballet's Resident Choreographer Justin Peck, closed a few months ago to great reviews.
Best Musical Currently On Broadway:

Once On This Island
   Once On This Island is currently playing in the Circle in the Square Theater, which has been revamped to look like a poor beachfront community. With sand and running water on the stage, live chickens and goats, and the pit band playing from a shipping container, this Romeo and Juliet-esque story details the love story of Ti Moune and Daniel through island beats throughout the littered sandy stage. Featuring talent of newbie Hailey Kilgore and old-timer Lea Salonga, the show bursts with energy.
   And now, the moment we've all be waiting for:
Best Musical:

Waitress
   A heartbreaking story and a fantastic soundtrack collide in this beautiful tale of Jenna and her life: her abusive husband and her affair with her doctor that is emotional and physical relief, the solace she finds baking and inventing new pies, and her pregnancy. The show has intense moments, like "Bad Idea" and "You Will Still Be Mine." – which is nowhere near romantic as it sounds – and the show comes almost to a standstill with the ballad "You Matter to Me". A profound story, deserving of the PHONY, almost as much as it was robbed in the 2016 TONY Awards by Hamilton.
     Honorable Mention: Dear Evan Hansen
   A musical that actually won a Best Musical TONY, Dear Evan Hansen is another heartwarming story about a high school boy with social anxiety and his quest to find his niche. Though perhaps one of the saddest musicals on Broadway right now, it leaves audiences with a new appreciation of the ways we connect to one another.