Superintendent Search Setback: HYA reports candidates' concerns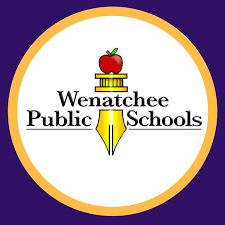 Multiple candidates for the Wenatchee School District superintendent position have withdrawn their applications or declined to apply upon learning of "governance challenges" within the district, according to a letter sent from HYA consultants Hank Harris and Barbara Young to the Wenatchee School Board. Candidates were also allegedly influenced by a rumor that the board would only hire a Latina superintendent.
   The letter, dated December 31, stated that the district has "lost some viable candidates." The letter also addresses the board's request for candidates to sign a waiver allowing access to personnel files from each district in which they have previously worked. The consultants cite this as being a red flag for prospects in the letter, saying "they could potentially see it as an example of a Board dynamic that is undesirable."
In an email to The Apple Leaf, board president Sunny Hemphill declined to comment on the process of the superintendent search.
"At this point, I feel it best to do precisely what our consultants have advised, which is not to give out information about the search," she said. "The search is going very well and I am looking forward to the next step of the process."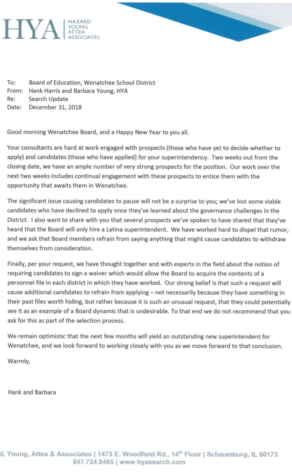 *Story updated 01/27/18