From a panther to a bear: Jake Bucholz accepts assistant principal job at Pioneer Middle School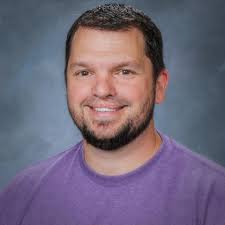 Wenatchee High School Dean of Students Jake Bucholz has accepted the Assistant Principal job at Pioneer Middle School, starting in the 2020-21 school year. Bucholz has worked in the district in several capacities after moving to the valley in 2004. He was a technology teacher at Orchard Middle School for 11 years, an assistant principal at Columbia Elementary School for one year and an assistant principal at Lincoln Elementary School for one year. For the past three years, Bucholz has worked at WHS.
"Wenatchee High School has a lot of really awesome things going for it, but if I had to narrow it down, [the best part has been] working with the students. We have an amazing student body and people in general," he said. "I love the team that I work with."
Bucholz is excited to begin working alongside Pioneer Middle School principal Robert Cline and the staff, students and parents.
"It's an honor to have the chance to serve at Pioneer next year," Bucholz said. "I'm looking forward to it."
Bucholz will be replacing Daniel Wilson, who is retiring at the end of the year.