Custom Kicks
A look at WHS student Roberto Gonzalez's passion for creating custom shoes
    Wenatchee High School's Roberto Gonzalez takes art to a whole new level. For the past seven months, Gonzalez has been customizing Niki Air Forces, Vans and other sneakers and giving them their very own twist. 
    However, what exactly ignited this passion for customizing shoes? For Gonzalez, it was a variety of factors.  
    "I got inspired by some people on YouTube and have been practicing art for almost my whole entire life," Gonzalez said. "I wanted to start something new. So, I bought a sneaker last year and that's how I started customizing shoes."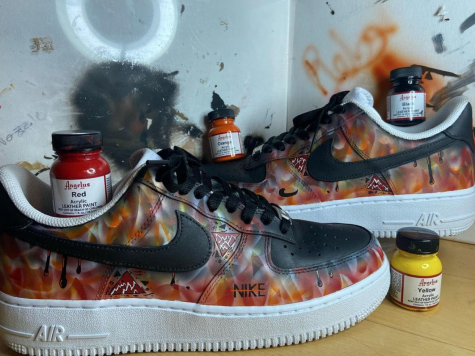 To start off his customizing adventure, Gonzalez first consults with his clients to figure out what kind of design they're interested in. 
    "Coming up with a design takes time because me and the client have to come up with ideas to create something they will enjoy and match their style," Gonzalez said. 
    Once the planning process is over, Gonzalez starts customizing with spray and posca markers. Making the shoes and seeing the clients reaction is actually his favorite part of the whole process. 
    "I like seeing the reaction of clients being happy and amazed, and that's what brings me motivation to keep doing what I like to do."
Though customizing shoes can be fun and enjoyable, it's not always sunshine and rainbows. In fact, it can be very precise.
    "Some of the challenges I face when doing a custom is not messing up or painting onto the sole of the shoe," Gonzalez said. "The better materials and knowledge I acquire, the better I become.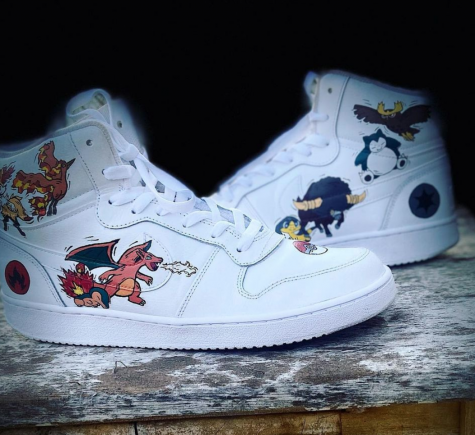 Through this whole process, Gonzalez has learned many things, including to value support and never give up. 
    "I also want to give thanks to my friends and family that have been supporting me with this new passion of mine," Gonzalez said. "Don't be scared chasing your dreams, with support and with your own creativity you will earn it and achieve greater things."
    To find more information on Gonzalez and his shoes, check out and @robgonza22.