Sophia Hernandez: Senior Profile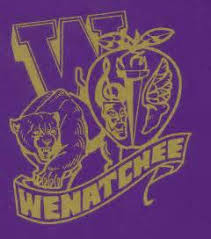 Meet Sophia Hernandez, a senior at Wenatchee High School, class of 2021. Hernandez is planning on attending the University of Washington in the fall of this year. 
"I plan to double major in political science and education and minor in Spanish, although I am completely open to changing those plans if needed." 
In the upcoming years, Hernandez is looking forward to getting a fresh start. She likes change and is ready to learn new things and find more time for herself. During the past four years, having more independence is all she's been wanting. 
During high school, Hernandez has been very active at WHS. She is a violinist for Mariachi Huenachi, a competitor on the speech and debate team and a part of the ASB. She is also a member of AVID, Key Club and Honors Society. 
Some of Hernandez's best high school memories involve her friend Jalynn Guzman. 
"We enjoy car rides around town and just grabbing drinks and talking. Jalynn is a constant reminder that life is good and there will always be amazing people to spend it with". 
Over the last four years, Hernandez learned that school doesn't need to be the top priority. Sometimes, it is okay to say "no" when you feel overworked and take a break when you are mentally exhausted.
"All that had been on my mind was school, school, school. Having a break from all of the assignments gave me a breakthrough. I had to sit back and think about what my own interests and hobbies were outside of the classroom. I realized that there is much more to look forward to in life than earning a grade," Hernandez said. "I feel more complete than ever."