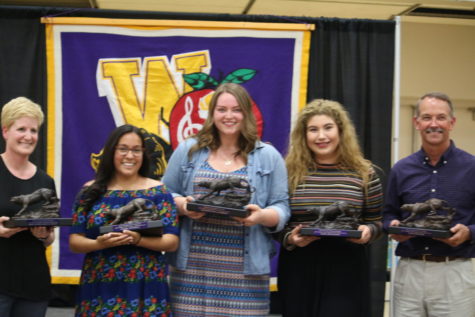 Sylvia Hwang, Sports Editor
The annual Wenatchee High School Heart of the Panther awards ceremony presented five dedicated individuals and organizations with the Heart of the Panther...
May 23, 2017
Bailey White, Staff Reporter
Mariachi Heunachi was featured on the Here & Now Show on National Public Radio (NPR) on May 3rd. The story by Emily Schwing, Inland Northwes...
May 17, 2017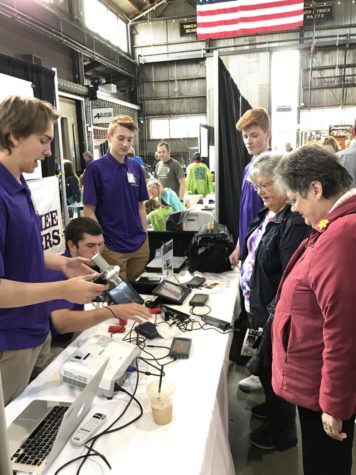 Layne Knipfer, Staff Reporter
    Wenatchee High School's Sports Med Program participated in the NCW Tech and STEM showcase and Pybus Public Market on May 13. Five members of the ...
May 14, 2017
Sydnee Young, Staff Reporter
Two members from Wenatchee High School's DECA chapter took home first-place titles at the International Conference held in Anaheim, California from Apr...
May 12, 2017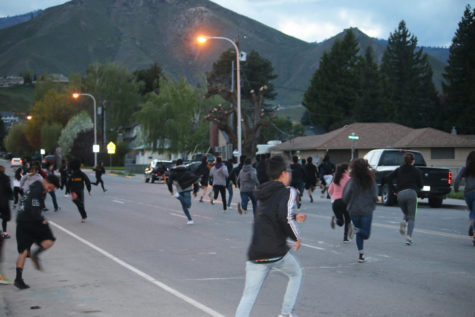 Moses Lurbur, Editor-in-Chief
As the spring sun began to drop below the hills beyond Wenatchee High School, the controversial tradition of "Hunters and Runners" began yet again ...
May 3, 2017
Ashley Turner, Staff Reporter
In the past month, many students from Wenatchee High School garnered awards at the ongoing art show at the Wenatchee Valley Museum and Cultural Center. ...
April 27, 2017
Brooklyn Vickery, Staff Reporter
Sports med students showcased their skills and knowledge at this year's annual Washington Career and Technical Sports Medicine Association State Comp...
April 26, 2017
Hadassah Lurbur, Staff Reporter
On The Stage: Opening Ceremonies:   Thursday April 27th: Beginning at 6:00 pm at the Gesa Credit Union Stage in Memorial Park, the opening ceremonies...
April 26, 2017
Moses Lurbur, Editor-in-Chief
Inspire Club partnered with Together for Youth and the Listen 2 Your Selfie campaign yesterday during lunch to raise marijuana awareness. The display featured...
April 21, 2017
Brooklyn Vickery, Staff Reporter
The WHS tennis team came out strong in the district...
May 19, 2017
Panthers push past first round of state play
May 17, 2017
The Wenatchee boys soccer team relived the final r...
Wenatchee soccer tops Eisenhower
May 12, 2017
The Wenatchee High School boys varsity soccer team...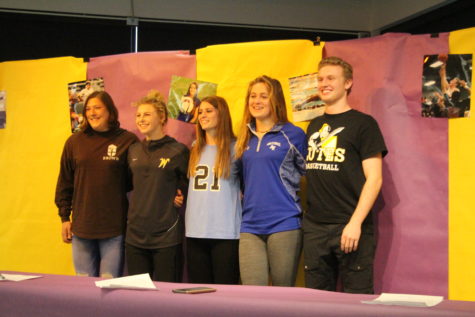 Wenatchee seniors sign to college athletic commitments
April 21, 2017
Five Wenatchee High School seniors that will be on ...
April 20, 2017
The Wenatchee boys Varsity golf team placed first out of s...
Wenatchee swim and dive takes league championship
January 30, 2017
The Wenatchee boys swim and dive team took first o...
Xavier Martinez, Staff Reporter
The clock in the hallway reads three p.m., and a small r...
March 30, 2017
February 3, 2017
It's not every day that you meet someone who has r...
January 4, 2017
The doors close, music begins to fill the room, and th...
December 5, 2016
Though the halls of Wenatchee High School walks a m...
Army of volunteers toil over production of "White Christmas"
December 1, 2016
Late nights, little sleep, and long rehearsals. As ...
Students explore coronary career choice
November 4, 2016
Telford's Chapel of the Valley is hidden behind ...
Sylvia Hwang, Sports Editor
Food and friends go hand in hand all the time, but ...
October 10, 2016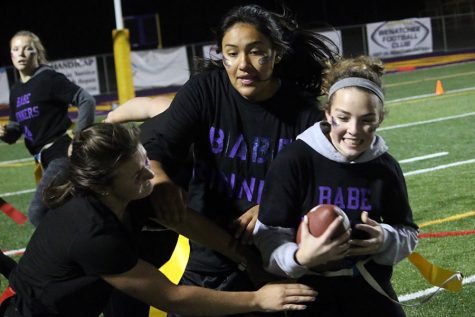 HOMECOMING: Young Dubs come out on top in Powder Puff
October 6, 2016
The Young Dubs Powder Puff team capped off a successf...
HOMECOMING: Amazon mishap leads to twin day opportunity
October 6, 2016
For some, twin day is a planned event that takes meticulous ...
HOMECOMING: Students strut their sleepwear
October 5, 2016
Pajama Day is basically every high schooler's dream; ...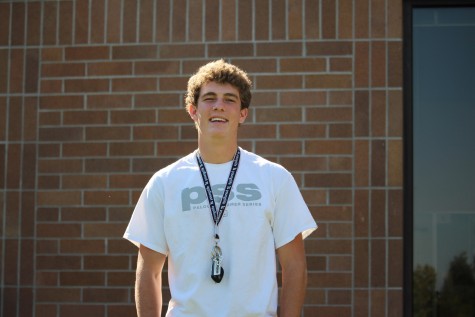 Super bowl facts and statistics
February 5, 2016
Before you sit down for the Super Bowl on Feb. 7, h...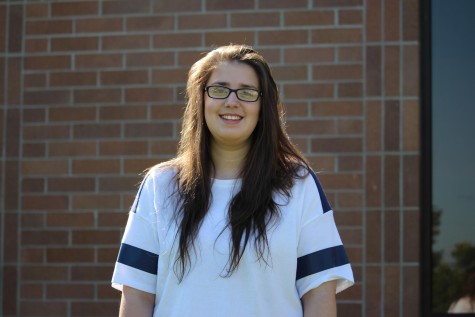 What would people do without Netflix?
January 8, 2016
It's everywhere. Everyone has one, everyone uses...