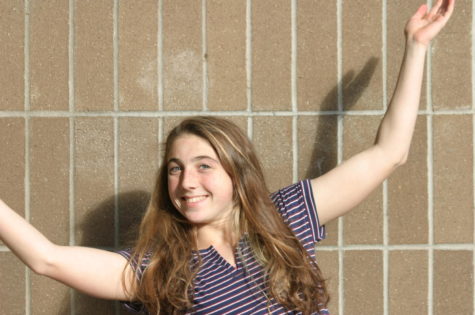 Hadassah Lurbur is a duck loving, carefree, and adventurous young gal. If it were up to her, she would spend her days with her goats, frolicking in the hills. Hadassah is involved in Honor Society, Student United Way, and is the Arts and Entertainment Editor of
The Apple Leaf.
Her favorite hobby is boofing the icicle with her best friend Kurt Zontec. Despite her tough exterior, Hadassah just wants to become friends with everyone. You can contact her at
[email protected]
if you'd like to make a new friend, shred a ski slope, or play with her ducks.
Hadassah Lurbur, Arts and Entertainment Editor
Sep 15, 2018

Weekly Lists: Planet Earth 2's A+ Animals

(Story)

Apr 26, 2017

Apple Blossom event schedule

(Story)

Mar 10, 2017

Counselors tackle scheduling challenges

(Story)

Oct 13, 2016

Panthers go pink for breast cancer

(Story)