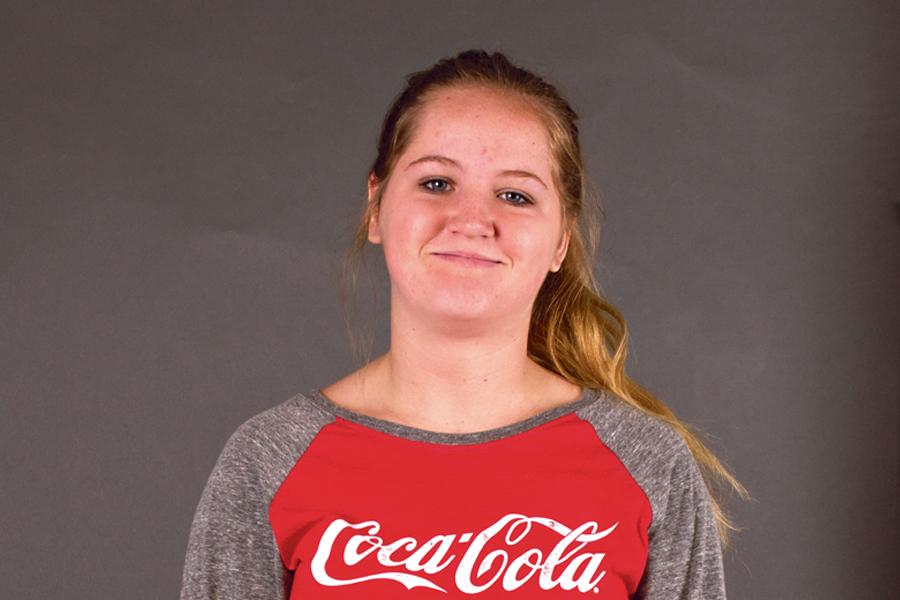 Kori Martin is a second year Apple Leafer, filling the position of Business Manager. She has always been interested journalism and hopes to someday make journalism part of her career. She's optimistic about the upcoming year and is eager to further her education in journalism as a part of
The Apple Leaf
team!
When she isn't writing and brainstorming ideas, she enjoys playing softball and is an active member of DECA. Her freshman year, Kori was a national competitor for DECA, sophomore year placed in the top 10, and hopes to return again this year. She is a member of the WHS softball team, and she plays in the off season.
Kori loves to constantly be on the go, so she stacked up her schedule with classes that would occupy her time outside of school. She chose Apple Leaf due to her love of writing and her craving to make an impact on the school and the people in it.
Kori can be contacted at 509-607-2212 or via email at: [email protected].
Kori Martin, Business Manager
Mar 03, 2015

Top 5 WHS assemblies

(Story)

Feb 11, 2015

The battle of business clubs: DECA, FBLA, FFA

(Story)

Jan 27, 2015

Seven-year GEAR UP program comes to a close

(Story)

Jan 07, 2015

Personalities: Telling us 'no' only fires us up more

(Story)

Oct 31, 2014

WHS students show support for MPHS

(Story)

May 30, 2014

53 students receive Youth United awards, complete more than 145 service hours each

(Story)

Apr 29, 2014

ASB selects 2014-15 coordinators

(Story)

Apr 24, 2014

Tennis narrowly takes the win

(Story)

Apr 10, 2014

ASB candidates learn results following primaries

(Story)

Mar 05, 2014

WHS tops defending champs

(Story)

Mar 05, 2014

Winter Sports All-Stars

(Story)

Feb 21, 2014

Boys basketball moving on to State

(Story)

Feb 13, 2014

Boys basketball defeats Wildcat rivals for third meeting this season

(Story)

Jan 23, 2014

Panthers suffer loss against number one ranked team

(Story)

Dec 18, 2013

Future looks promising for boys basketball

(Story)

Dec 18, 2013

A Madrigal Feaste is serfed

(Story)

Dec 06, 2013

BREAKING: Varsity basketball coach suspended for "league violation"

(Story)

Nov 27, 2013

Panthers United: bringing new students together

(Story)

Nov 22, 2013

Town Auto Group teams up with WHS for community-wide food drive with big incentive

(Story)

Nov 06, 2013

GA Band shines in Sumner

(Story)

Oct 09, 2013

The 20/20 Experience: album review 5/5 pumpkins

(Story)