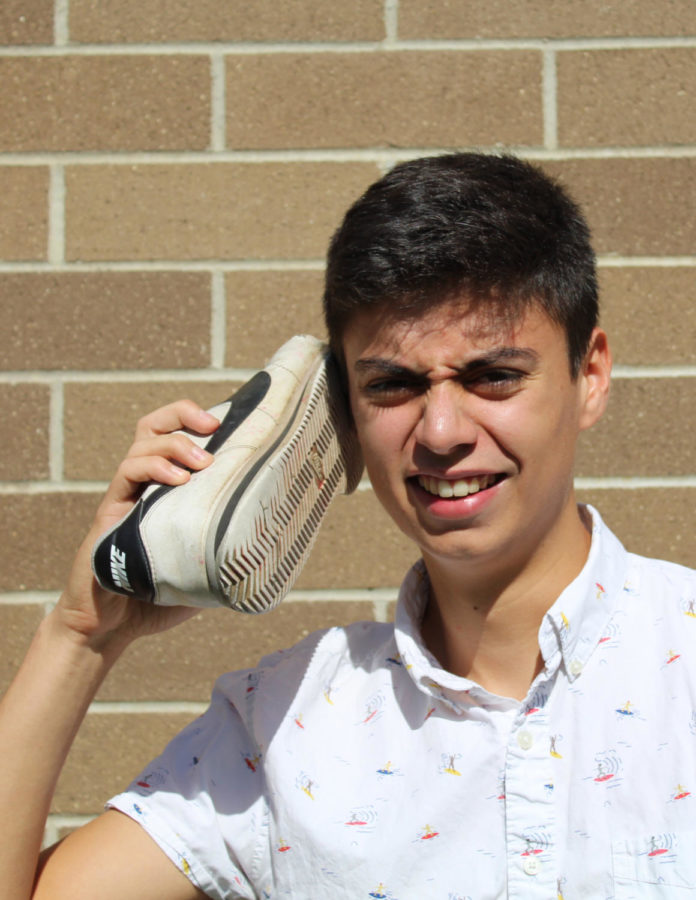 Xavier Martinez is
The Apple Leaf
's In-Depth Editor and Editor-in-Chief of Publication. As a senior, he realizes that he will probably spend 60 percent of his time on the college process, 39 percent on homework and the remaining one percent on everything else. In his free time, he enjoys participating in DECA, Mock Trial and Model United Nations (and of course,
The Apple Leaf
). In the rare event that he finds himself with time to spend outside of school, Xavier views pictures of mountain goats and hangs out with his dog or friends. He is always available to discuss the applications of nuclear energy, the newspaper or anything in-between. To speak with Xavier, email
[email protected]
or hunt him down in-person (he can almost always be found in room 262).
Xavier Martinez, Editor-in-Chief of Publications and In-Depth Editor
Mar 13, 2019

Weekly Lists: Best Ben & Jerry's flavors

(Media)

Dec 13, 2018

Honor Society fills stockings for families in need

(Media)

Dec 09, 2018

Knowledge Bowl excited for season after first competition

(Story)

Oct 08, 2018

Wenatchee Football continues their winning ways

(Media)

Sep 07, 2018

Weekly Lists: Five marvelous mountain goat facts

(Story)

May 28, 2018

Flones to step down after 2018-2019 school year

(Story)

Oct 10, 2017
Mar 30, 2017
Dec 08, 2016

Local business supports grieving family

(Story)

Nov 07, 2016

Seniors stun at state cross country meet

(Story)

Oct 20, 2016

WHS clubs make a difference

(Story)

Oct 17, 2016

To the beat of his own drum

(Story)

Oct 06, 2016

HOMECOMING: Young Dubs come out on top in Powder Puff

(Story)

Sep 21, 2016

Wenatchee FFA takes fourth at state competition

(Story)

Sep 19, 2016

Lurbur places fourth at first league meet

(Story)

Sep 15, 2016

Lurbur leads cross country team in season's first meet

(Story)