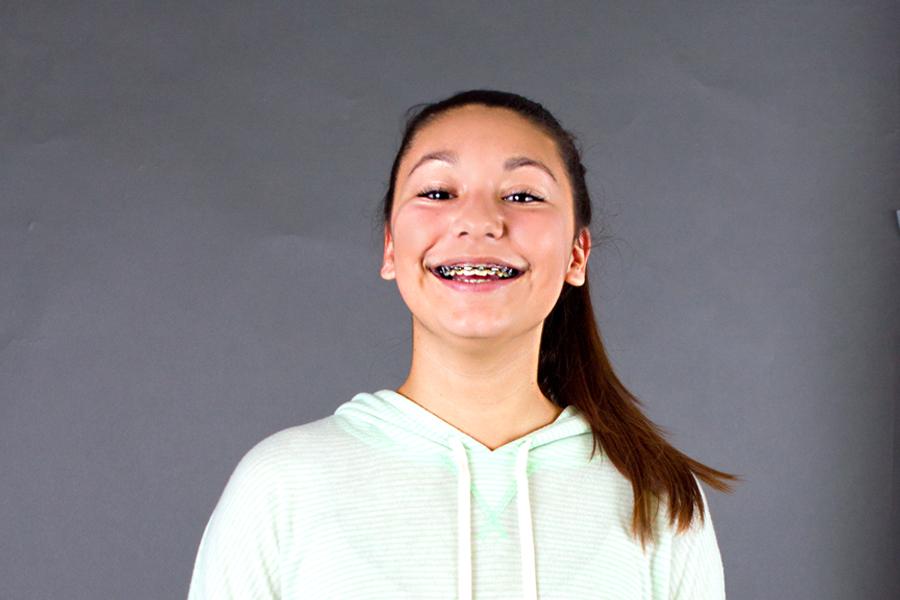 Lexi Rivera is a Staff Reporter for
The Apple Leaf.
Lexi is a sophomore and is new to
The Apple Leaf
this year. Always being interested in writing, Lexi decided to challenge herself and take her writing skills to the next level by getting involved in journalism.
When she isn't writing, she enjoys playing basketball and being physically active inside and outside of school. She has played basketball since third grade and has continued to love it ever since.
Without a sport to play in the fall, Lexi ultimately chose to join
The Apple Leaf
to occupy her time, and because she became very interested in it after seeing and reading
The Apple Leaf
during freshman year.
Lexi can be contacted at 509-860-7619 or via email at:
[email protected]
.
Lexi Rivera, Staff Reporter
Jun 07, 2015

Class of 2015 moves tassels—and hearts—at graduation ceremony

(Story/Media)

May 30, 2015

Heart of the Panther assembly recognizes staff, students for excellence

(Story/Media)

Apr 22, 2015

Disability doesn't stop WHS freshman

(Media)

Jan 19, 2015

Boys and girls take the win over Sunnyside

(Media)

Nov 17, 2014

Debate places in top five at tough Spokane competition

(Story)

Nov 05, 2014

Five social media platforms, five ways they affect your self-esteem

(Media)

Nov 03, 2014

Panther teams on the road to State

(Story)

Oct 27, 2014

Districts and State on the line for Panther teams

(Story)

Oct 24, 2014

Wenatchee's Haunted Theater returns from the dead

(Story)

Oct 15, 2014

A new way to give back: Winter Wishes

(Story)

Oct 15, 2014

Freshman plays key role on girls soccer team

(Media)

Oct 13, 2014

Volleyball, soccer take on Eastmont, battle for State berths

(Story)

Sep 24, 2014

Get to know the Panther quarterbacks

(Story)

Sep 24, 2014

Captains of the fall sports teams

(Media)

Sep 24, 2014

Introducing: New coaches at WHS

(Media)

Sep 21, 2014

Swimming stays undefeated; football crushes Eisenhower; Christman wins meet

(Story)

Sep 15, 2014

Panther sports pulled through over the weekend

(Story)